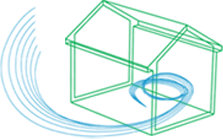 HOME ENERGY AUDITS
Learn How Your Home Can Be More Energy Efficient!
We can show you how to reduce your heating and cooling requirements,
increase your comfort, and have a healthier indoor environment.
As the Energy Professionals with 42 years of serving North Carolina, we offer Energy Audits and Energy Assessments to homeowners seeking improved efficiency and lower costs. Energy Audits and Energy Assessments reveal how much energy your home is using and where you may be losing energy. We will evaluate the efficiency of your home's heating and cooling system and show you how to make your home more energy efficient.
To address the sources of inefficiency or poor air quality that are discovered, we provide a range of corrective services to improve energy efficiency.
Schedule an Energy Audit or Energy Assessment Today!
Available in the N.C. Triad and surrounding areas.
Contact us for more details.