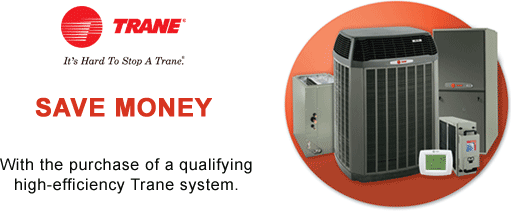 Save money and add value to your home by investing in a high-efficiency Trane system that will help lower your energy bills by up to 59%.

Trane's ultra-efficient air conditioners and two-stage furnaces feature advanced variable-speed technology to keep the temperature in your home comfortable throughout the year.

Check back soon for special offers!

Schedule your free in-home consultation today.

Your new heating and cooling system will affect your comfort — and energy bills — for years
to come. That's why, here at Reedys' we are committed to helping you find the best system
for your needs. We conduct a detailed analysis of your home and ductwork, clearly explain
your options, provide installation and service, too. Call to schedule your free consultation!